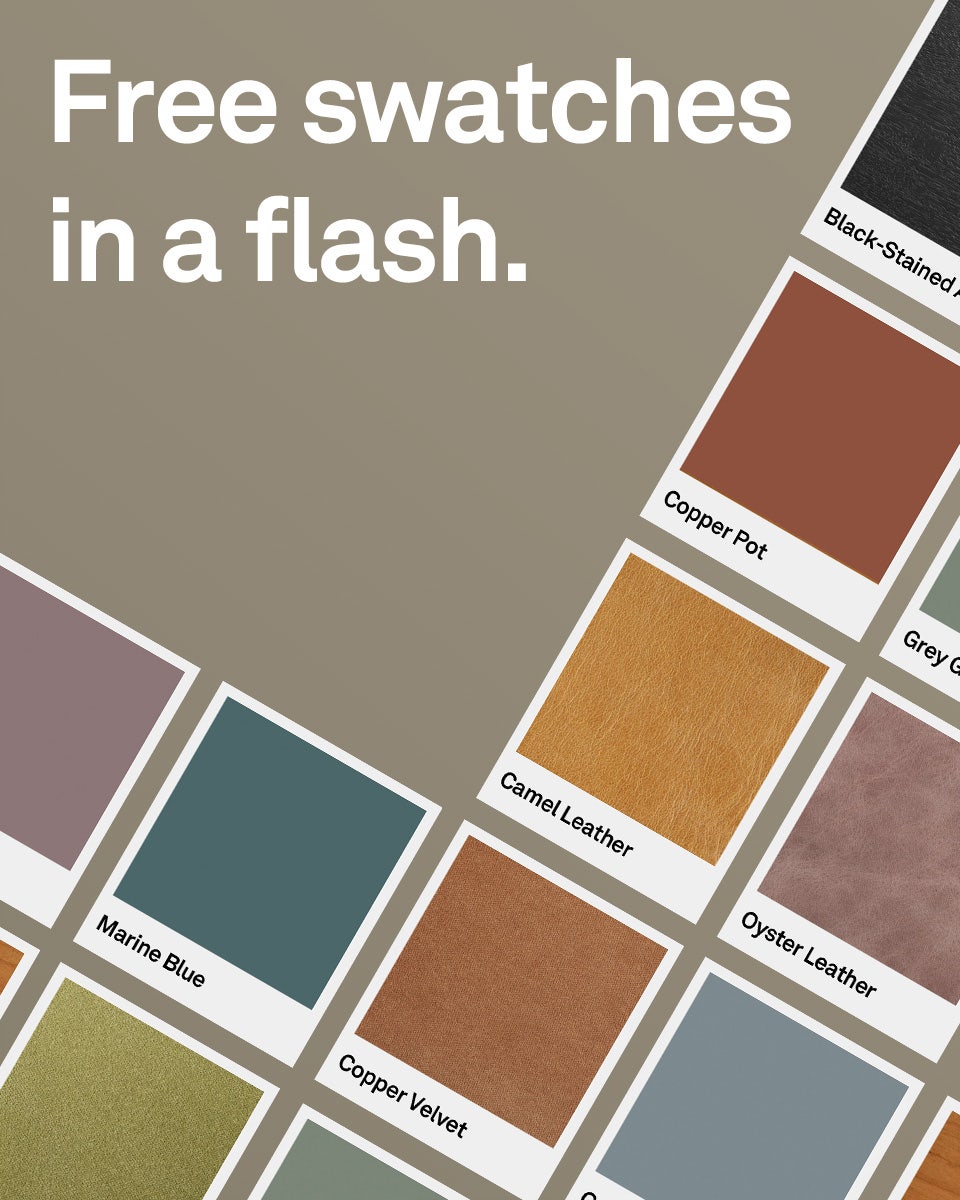 No leap necessary.
Get up close and personal with all our fabrics and finishes before you order your favorite design. Snag as many free swatches as you see fit. In stock swatches arrive in 3-4 days.
How to make the magic happen:
Find the design you love.
Click "Request Free Swatch" on its product page.
Add your favorite colors to your cart and voila!
(optional) Patiently wait by the mailbox for 3-4 days.
Can't get enough? Check out all our swatches.