Throws down and stacks up.
The Chuck Norris of chairs. Our Decade Lounge Chair always has your back. Made using 100% recycled plastic, it's durable enough to suit every space and season. Deceptively simple design is comfortable, stackable and beautiful, whether in your parlor, on the patio or at your preferred purlieu. Nifty drain hole keeps the seat (and your skivvies) dry. Decade Chair also available.
Product Dimensions
Product Details
Suitable for indoor or outdoor use
Made using 100% recycled Polypropylene (80%) and glass fiber for strength (20%)
Stackable up to 6 chairs high
Highly durable and scratch resistant
Easily cleanable with soap and water
BIFMA rated
Ships fully assembled
Design Story:
The Decade Collection
Designed 2020
Our goal with Decade was to create a timeless plastic chair that could last for a good long time. It needed to be durable, cleanable and super stackable. We initially designed it as two pieces, but scrapped it for a simple one-piece silhouette. This allowed the chair to stack right on the frame, making the most of every millimeter.
After two years and countless sketches, prototypes, seating bucks and 3D models, we dialed in every last detail to achieve the peak of comfort perfection. Then we took it to Italy where we teamed up with molding virtuosos to create the real deal—a plastic chair that's well worth the wait.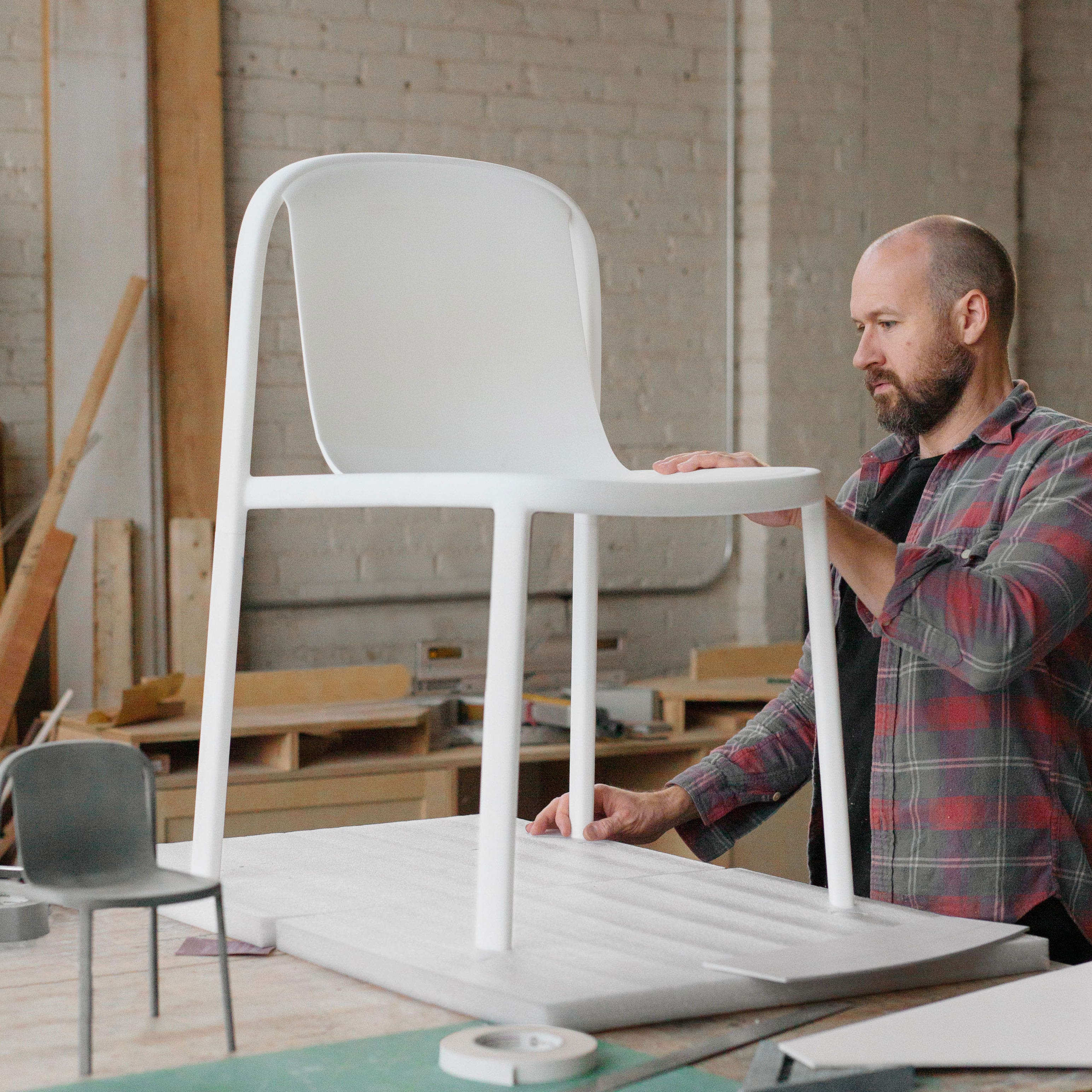 Designing stuff we love.
Everyday here in Minneapolis.
Back to top →
This item ships via FedEx.
The final delivery options are determined in checkout based on your cart's contents and ship-to address.
If you aren't happy with your purchase, notify us within 30 days of receipt and we will take it back for a refund of the returning item(s) minus a 10% return fee.
After 30 days, you can do the same, but you will be charged a 20% return fee on the items returned. Original delivery fees are non-refundable and additional shipping fees may apply.