Different strokes for different folks.
Always at the ready, this sturdy steel table's cantilevered base makes it a cinch to pull up and tuck under a sofa, lounge or bed. Gang with the Swole coffee , medium or small table to create a landscape of function and awesomeness.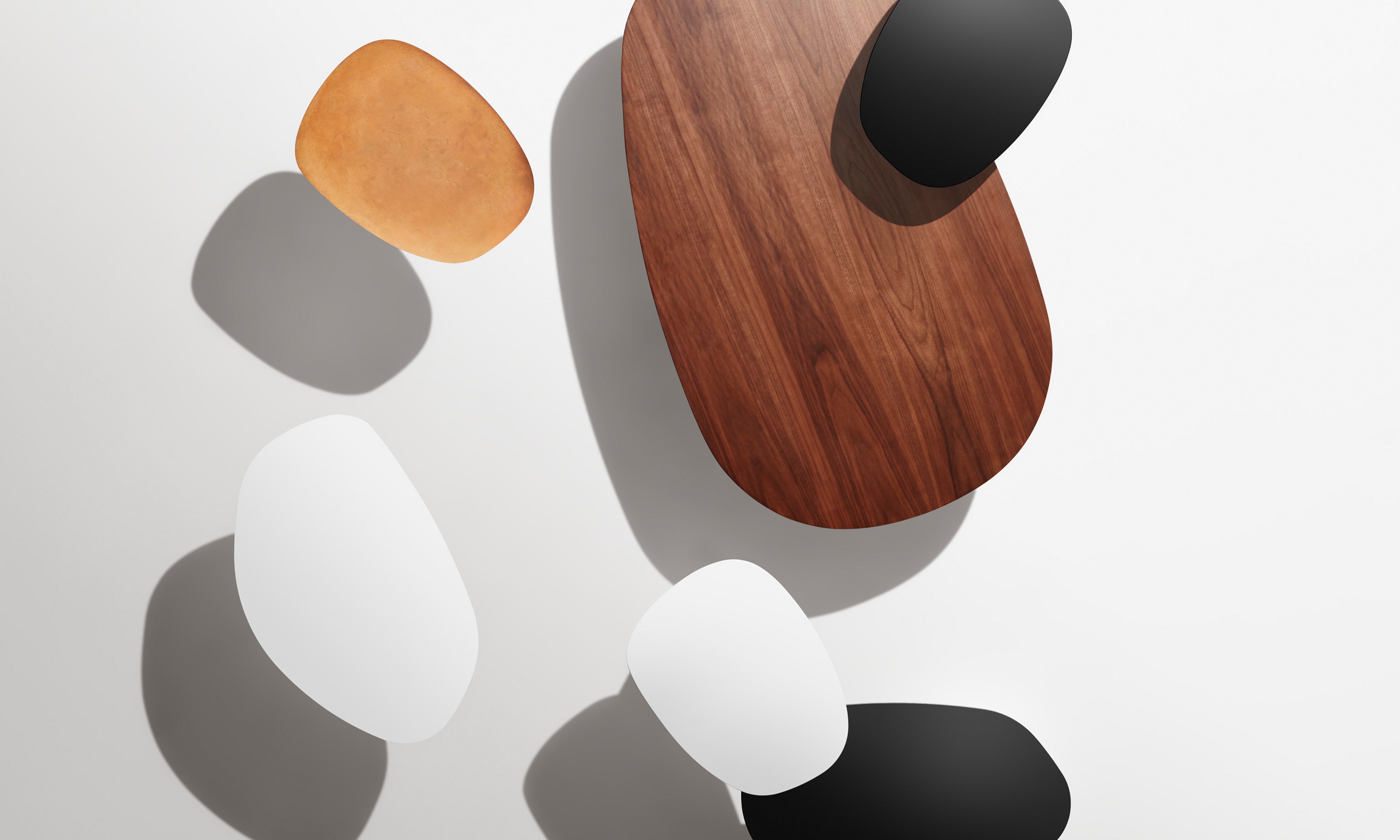 Product Dimensions
Product Details
Steel construction with powder-coat finish or copper-plated finish
The copper finish will be bright when new and will naturally darken and patina with handling and age

Optimal for laptop use

Felt feet beneath base
BIFMA rated
Assembly required
Design Story:
The Swole Collection
Designed 2015
We felt like we were good on right angles in our assortment and had a desire to find some forms that were more natural and organic, but also clearly modern. We also wanted to have a collection of occasional tables that could be grouped and scaled in different ways, or used individually. We designed Swole with three table sizes that are all sold individually – one coffee table and two side tables. Three is just enough to create interesting groupings, but no more than needed. We then made each of the tabletop shapes unique and different from one another. That was a long exercise of cutting non-geometric forms out of cardboard and finding shapes that were not too regular or too quirky, or too reminiscent of something from the 60s. Lastly, we gave each of the three sizes their own finish.
Designing stuff we love.
Every day here in Minneapolis.
Back to top →
This item ships via FedEx.
The final delivery options are determined in checkout based on your cart's contents and ship-to address.
If you aren't happy with your purchase, notify us within 30 days of receipt and we will take it back for a refund of the returning item(s) minus a 10% return fee.
After 30 days, you can do the same, but you will be charged a 20% return fee on the items returned. Original delivery fees are non-refundable and additional shipping fees may apply.