Put a sock in it.
Layers of clean details. Warm wood and full grain leather pulls add storage panache and practicality to the bedroom, living room or dining room.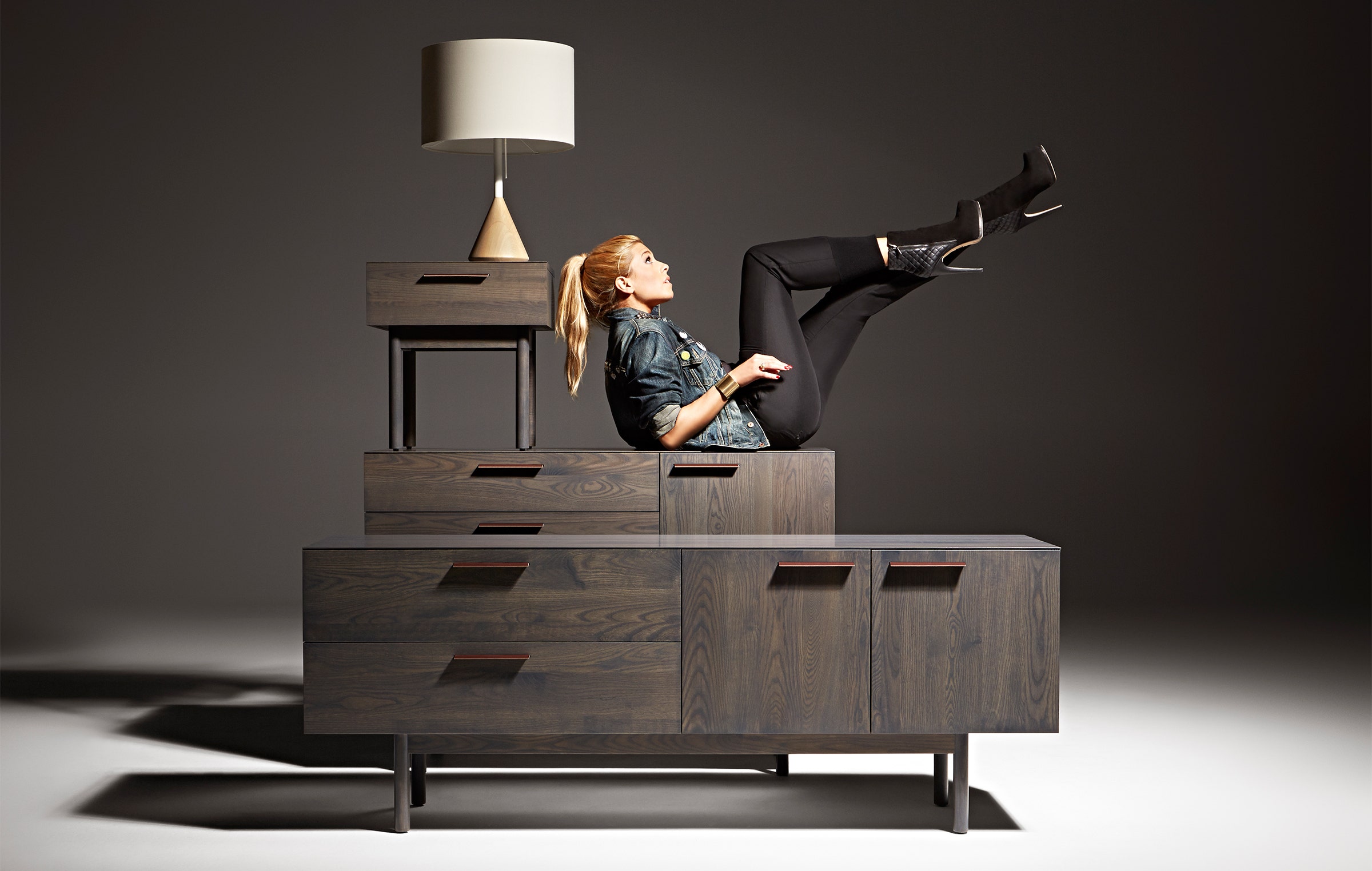 Product Dimensions
Product Details
Ash (smoke), Hickory, or Walnut veneers over constructed solid wood
Full grain leather door and drawer pulls
Wood side, bottom, and back panels
Drawers have self-closing hardware for smooth and silent closure
Cord management escapes
Unfinished wood back
Ships fully assembled
Design Story:
The Shale Collection
Designed 2013
Designing casegoods is hard. Functionally they always need to be big boxes with drawers and doors. With Shale we really focused on making a few special details. We mitered the front of the top panel and the top edge of the drawers or doors so there's just a simple, single line at the top of the cabinet. We explored a lot of options for door and drawer pulls and decided on leather as way to bring in an unusual material that was pleasing to touch. The rest was all about getting the cabinets to the right proportions and then having some fun with the asymmetry of the doors and drawers on some of the cases.
Designing stuff we love.
Every day here in Minneapolis.
Back to top →
This item ships via freight.
The final delivery options are determined in checkout based on your cart's contents and ship-to address.
If you aren't happy with your purchase, notify us within 30 days of receipt and we will take it back for a refund of the returning item(s) minus a 10% return fee.
After 30 days, you can do the same, but you will be charged a 20% return fee on the items returned. Original delivery fees are non-refundable and additional shipping fees may apply.