Shatter the status quo or just have a place to set your drink down.
Wood on top. Wire on the bottom. Functional eye pleasing magic everywhere. Three shapes. Three finishes and a kicky take on simplicity to boot.
Product Dimensions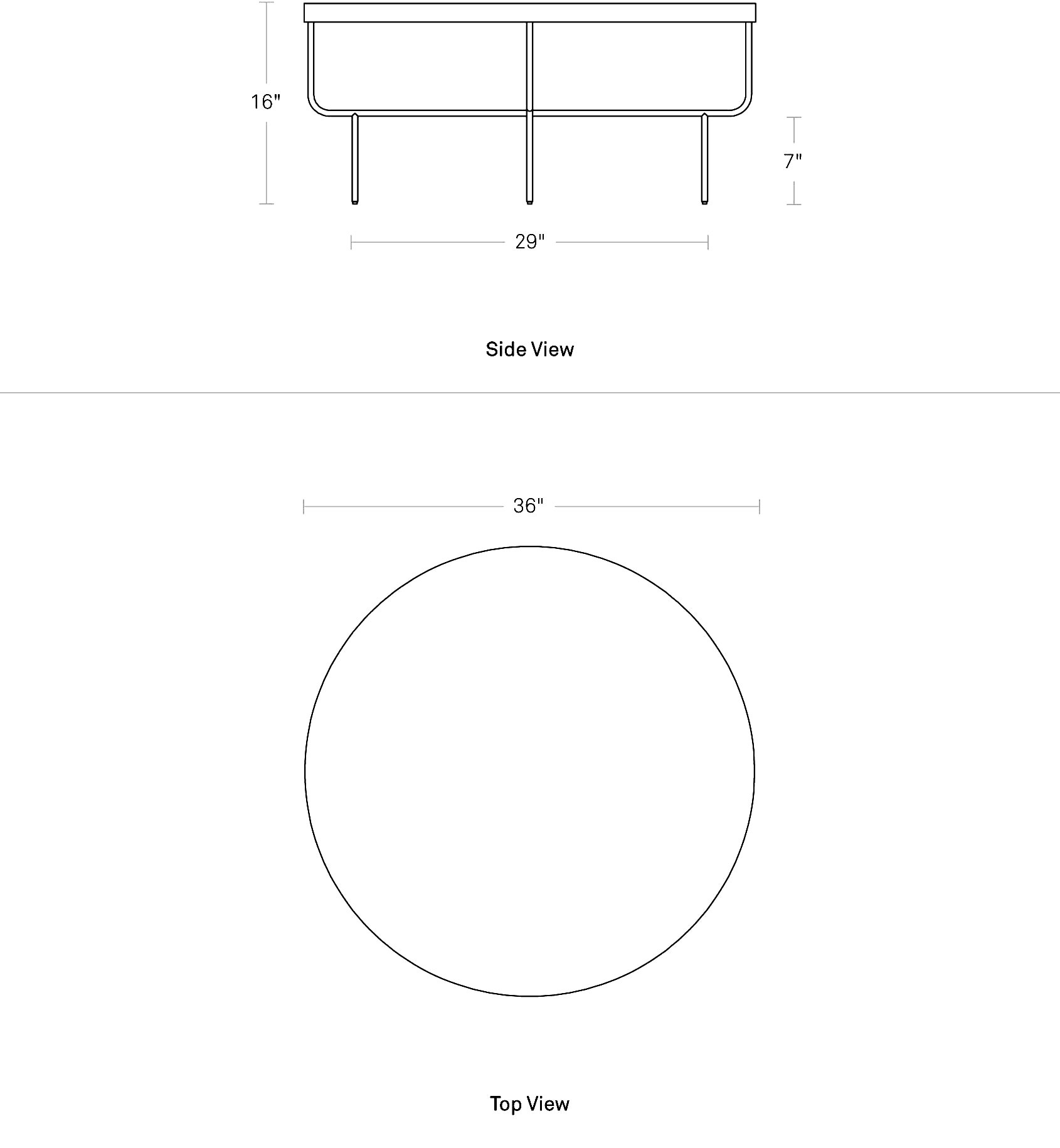 Product Details
Black: painted oak veneer with black powder-coated steel base
Navy Green: painted oak veneer with navy green powder-coated steel base
White Oak: white oak veneer with black powder-coated steel base
Some assembly required
Back to top →
This item ships via FedEx.
The final delivery options are determined in checkout based on your cart's contents and ship-to address.
If you aren't happy with your purchase, notify us within 30 days of receipt and we will take it back for a refund of the returning item(s) minus a 10% return fee.
After 30 days, you can do the same, but you will be charged a 20% return fee on the items returned. Original delivery fees are non-refundable and additional shipping fees may apply.