We're honored to win the 2018 National Design Award for Product Design.
Good design matters.
The National Design Awards were conceived by Cooper Hewitt, Smithsonian Design Museum to honor lasting achievement in American design. The Awards are given in recognition of excellence, innovation, and enhancement of the quality of life.
The award, according to Cooper Hewitt, "celebrates design as a vital humanistic tool in shaping the world, and seeks to increase national awareness of the impact of design through education initiatives."
An interdisciplinary jury selected Blu Dot as the winner in Product Design. Past honorees include Jonathan Ive, Eva Zeisel, Herman Miller and Diller Scofidio + Renfro Architects.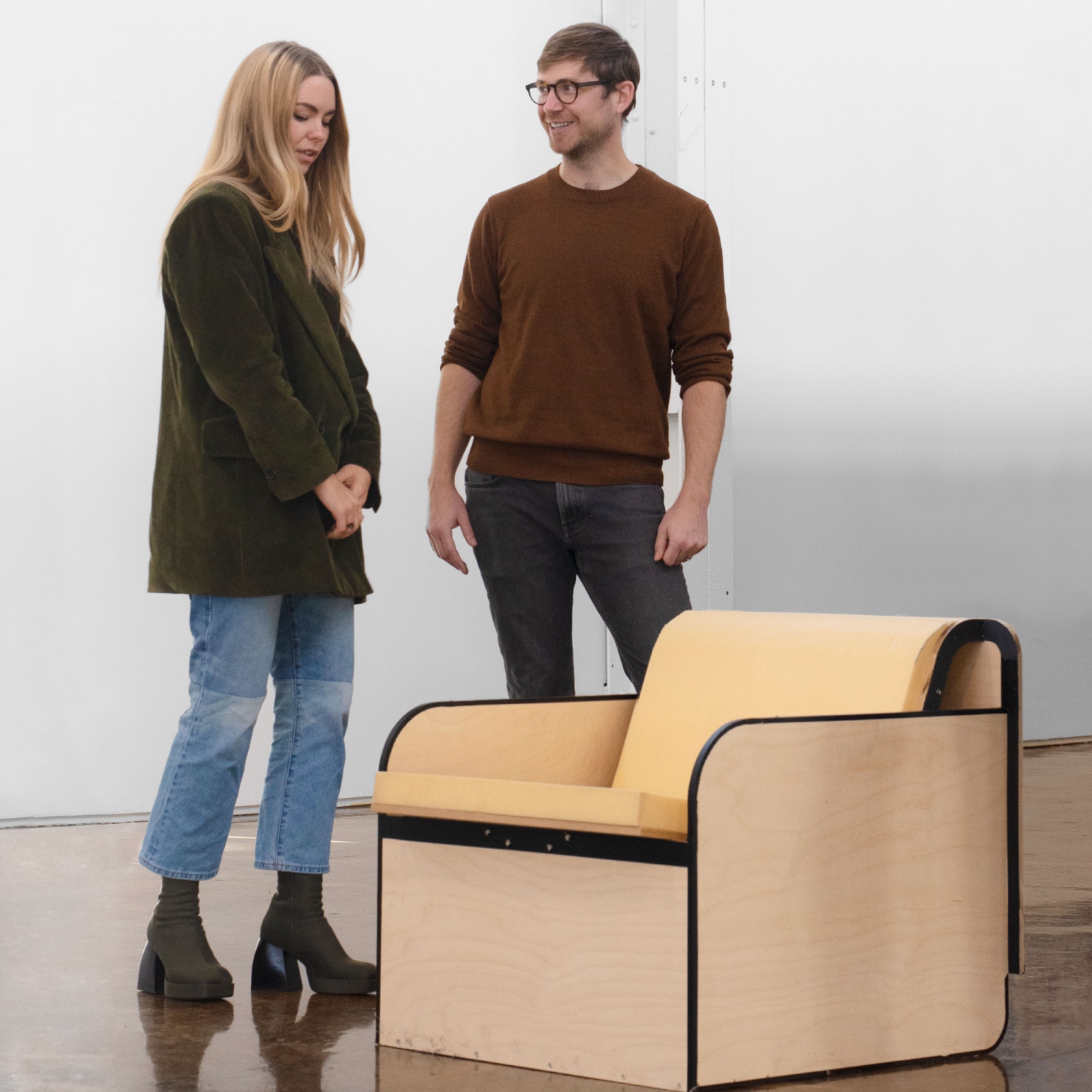 "Many people in the U.S. did not have a reference for good design. These guys helped to define what modern design was to popular culture."
Rob Forbes, Founder, Design Within Reach
"So what sets Blu Dot apart? Designs that are meticulously well-thought-out, well-crafted, and original. The company marries whimsical taste with extreme practicality, which allows them to keep prices low without sacrificing quality."
Julia Felsenthal, Slate.com, 8.16.2011
"With the inventive, can-do spirit that characterized the work of the Eameses, Blu Dot resurrected the values of the Good Design movement and its popular potential."
Marisa Bartolucci, design critic and author
Submission Highlights
Real Good Chair
We set out to design an inexpensive chair that could be easily toted by those relying on public transit, efficiently stocked and affordably shipped all while remaining eye-catching and comfortable. Our method was to simplify production processes, remove assembly steps and flat pack to minimize transportation costs.
Shop the Real Good Chair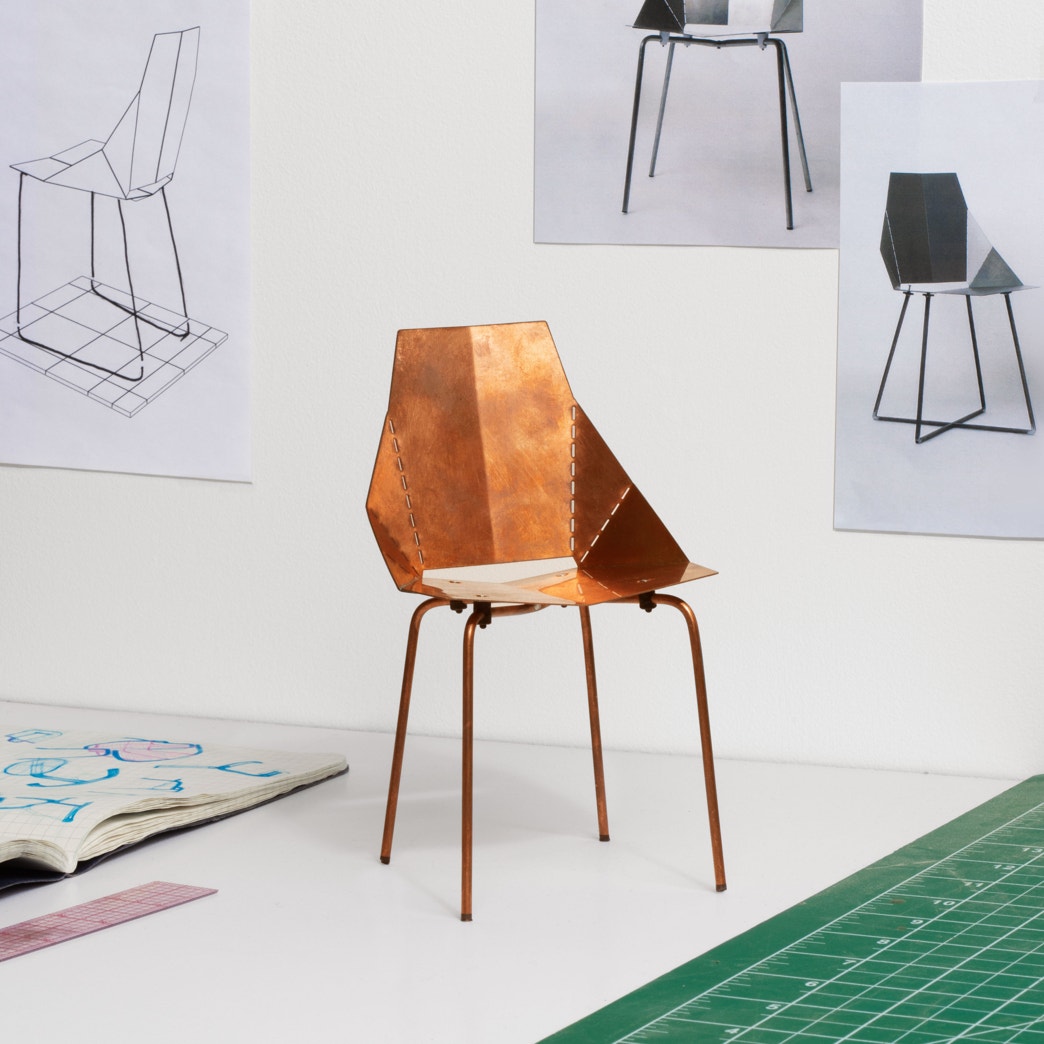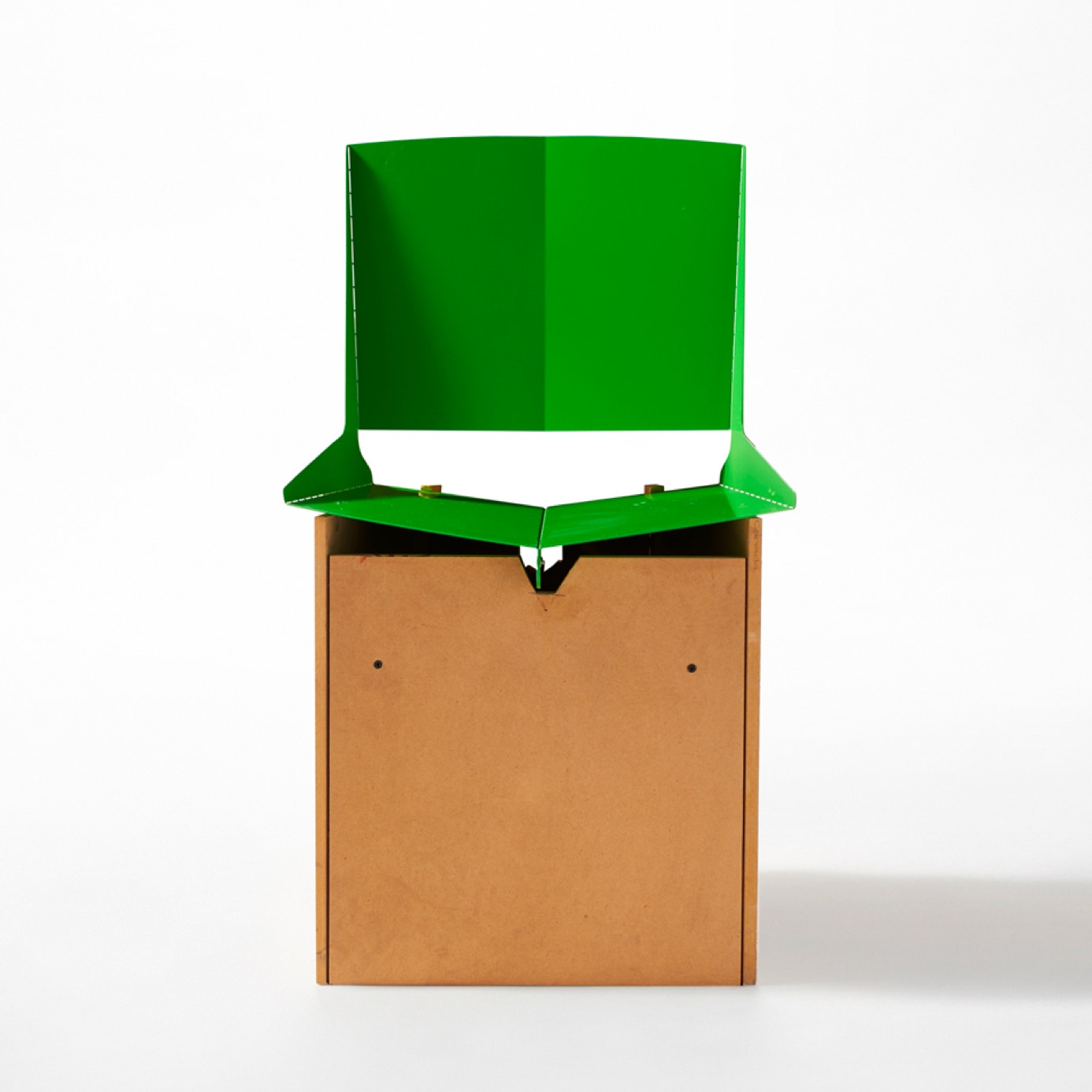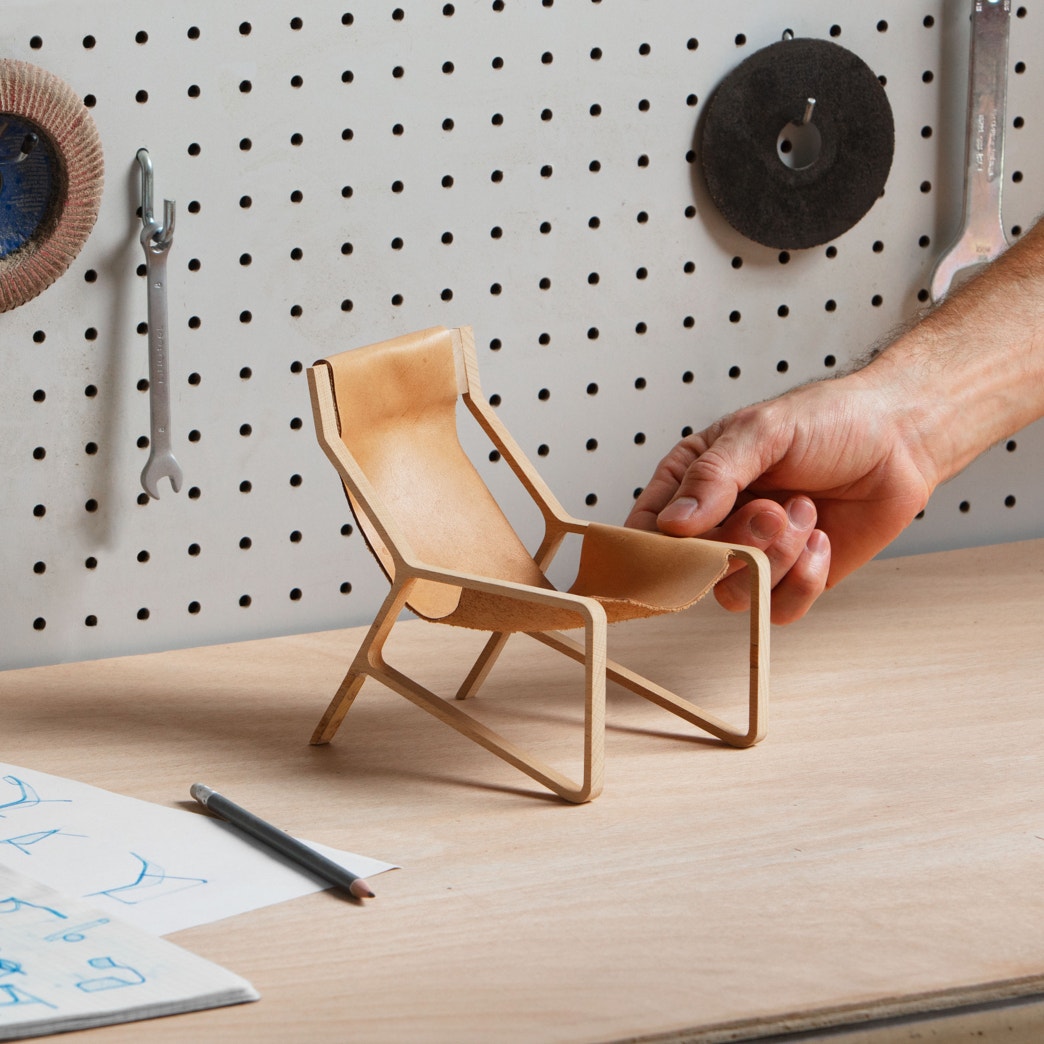 Toro Lounge Chair
The brief was to fill a hole in our collection with a high-back lounge chair, with comfort and a small footprint as key objectives. Numerous prototypes and seating bucks were created to refine the silhouette, resolve the relationship between frame and sling and perfect comfort.
Shop the Toro Lounge Chair
Modu-licious Collection
We designed Modu-licious to be modular and delicious. Our goal was to create functionally flexible cabinets that could scale up or down and be used in every room of the house, and even move from room to room as the household or needs changed. A variety of door and drawer allow for inventive mixing and matching.
Shop the Modu-licious Collection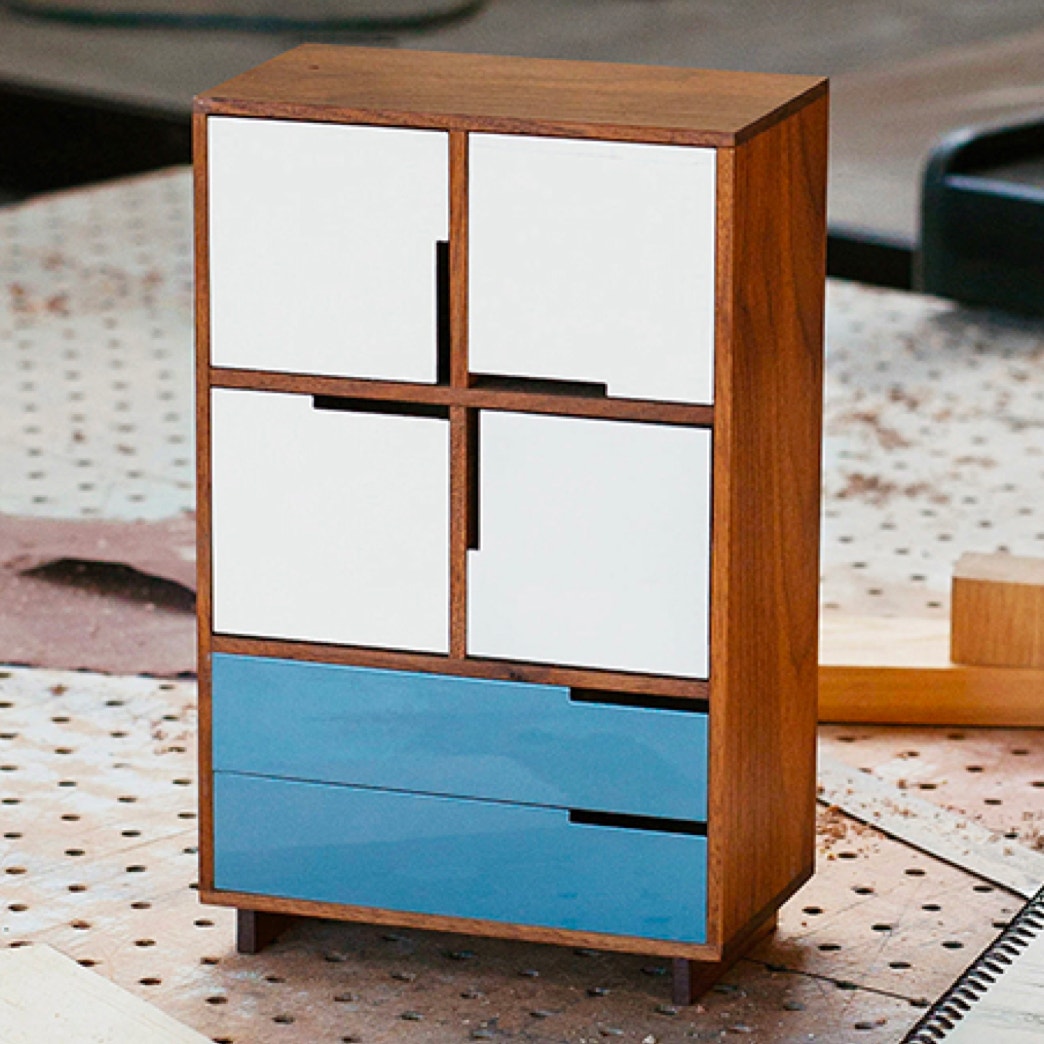 Hot Mesh Collection
Not every design requires the reinvention of the wheel. With the goal of creating our own quintessential cafe chair, we revisited the classic European bistro chair lexicon. Powder coated steel creates a bold graphic pattern inspired by handwoven rattan, while a simple, stackable tubular frame maintains the clarity of form.
Shop the Hot Mesh Collection
Field Lounge Chair
Our goal in designing Field was to design a chair that you can really sink into and one that can really hold a room. Shapely curves, a gentle recline and "just-right" cushions invite the lost art of unwinding. A sculptural powder-coated steel base sets up the striking profile.
Shop the Field Lounge Chair
Our Story.
Established in 1997.
Our very first designs were sketched on a shared roll of butcher paper spread across a long table in a 300 square foot space in Minneapolis. Three college friends—two architects and a sculptor—just dreaming and designing. The early makings of a very humble venture inspired by our own futile search for desirable and affordable modern designs for our own homes.
Our goal then and now was to bring good design to as many people as possible. We never imagined that over 20 years later, we'd be lucky enough to still be designing purposeful and beautiful objects in our Minneapolis studio. Only now we do it with an incredibly talented team of fellow design lovers (and a much longer table).
Together, we've built a business that not only supports our design habit, but lets us have our hands on the whole process, from product development through the customer experience. It's how we design pieces that are in it for the long haul. Some of our most popular designs today were part of our very first collection. We hesitate to call anything an "icon," but we're working on it!
Learn More About Us