Chipper stool seeks derrieres for at-home or café canoodling.
Chipper stool seeks derrières for at home enjoyment or café canoodling. Stackable and suitable for use indoors or out. Also available as a chair or barstool.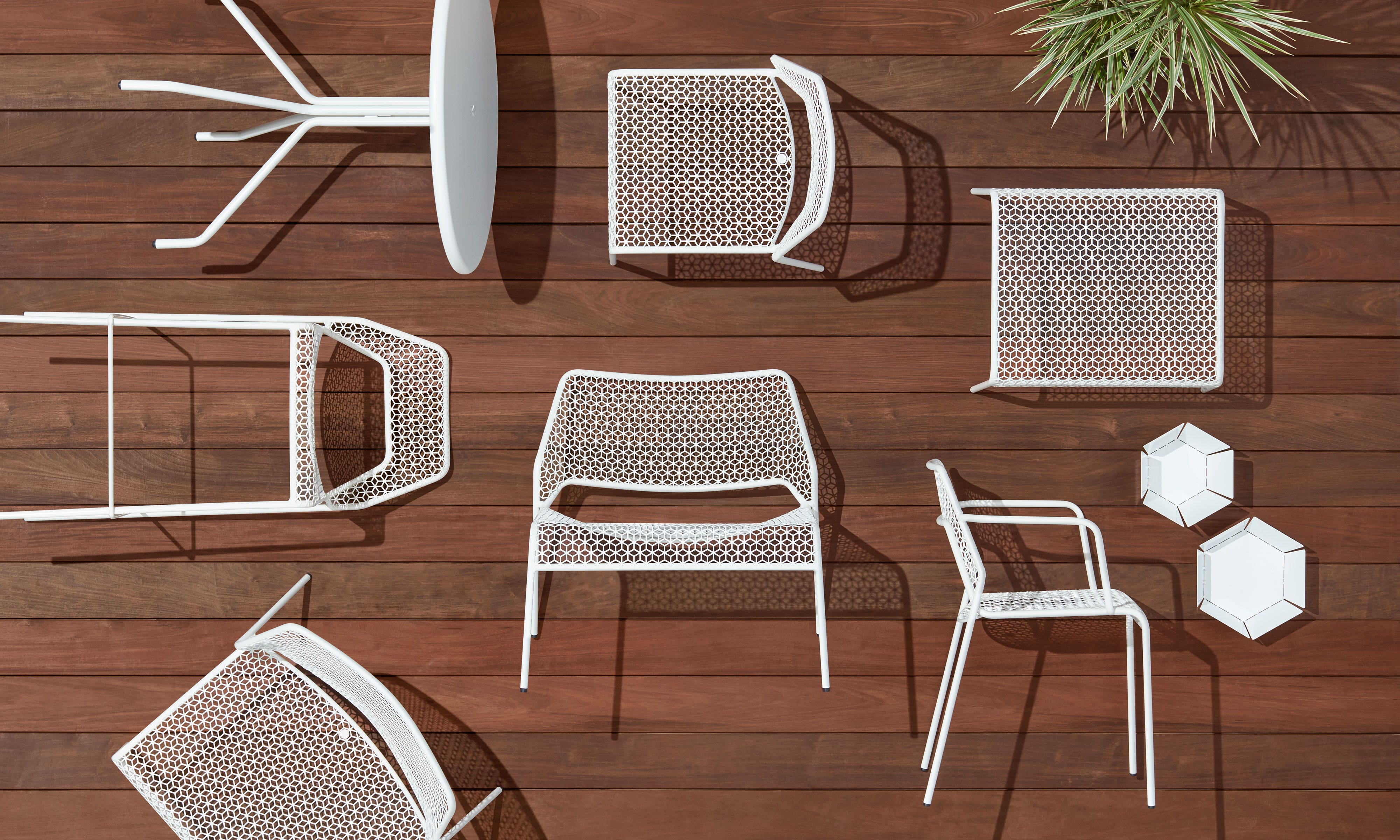 Product Dimensions
Product Details
Suitable for indoor or outdoor use
Powder-coated steel with zinc primer is durable and corrosion resistant
Plastic glides on feet to protect surfaces
Stackable up to 4 chairs high for easy storage
To protect the products finish and to extend the life of your outdoor furniture, store in dry location when not in use or during periods of inclement weather
Avoid the use of harsh cleaners and abrasives
We cannot warrant against chipping, scuffing, fading or corrosion, especially in seaside or harsh urban environments
Ships fully assembled
Design Story:
The Hot Mesh Collection
Designed 2012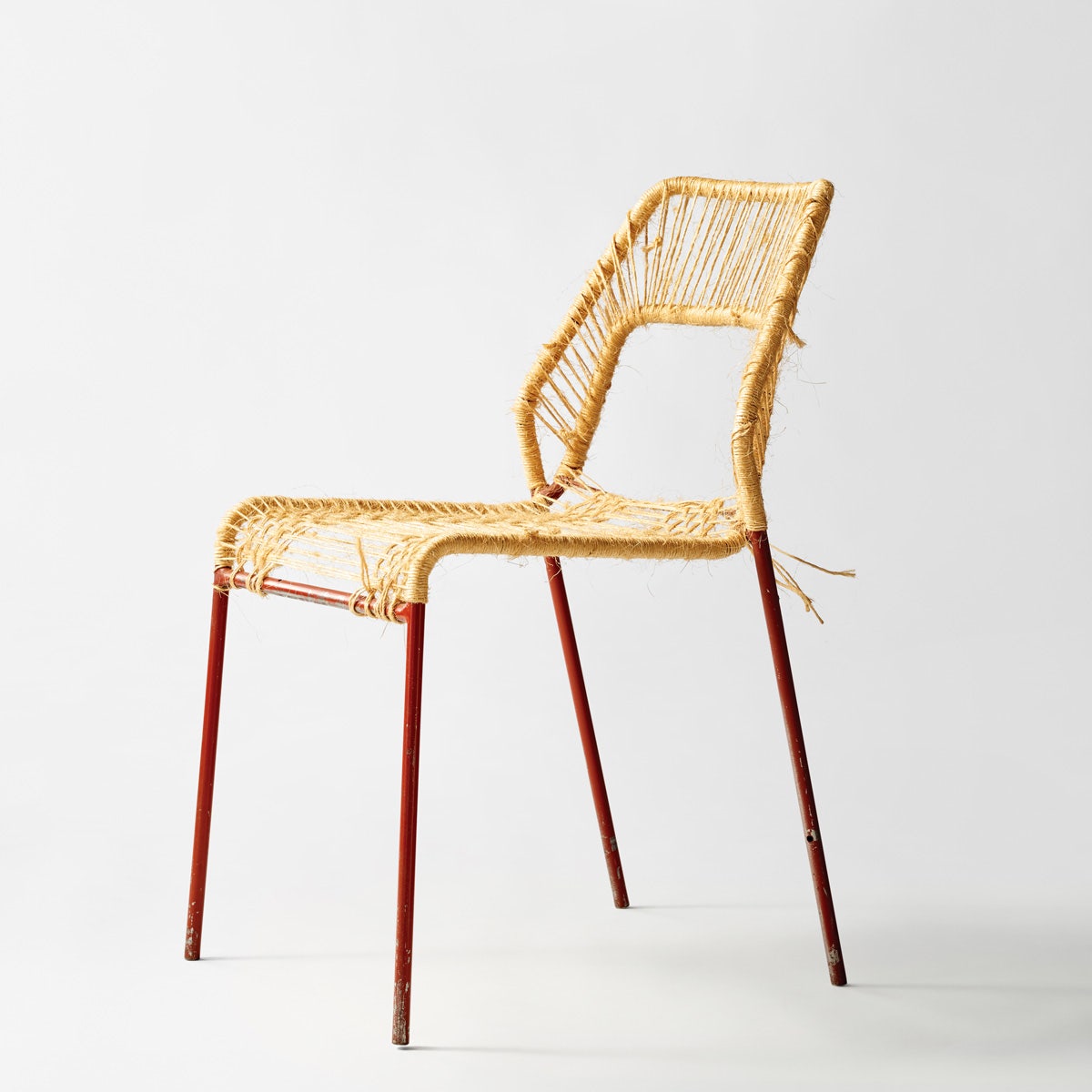 Hot Mesh takes its inspiration from the classic café chair designed by Thonet way back in 1859. You may not know it as the Thonet chair (or maybe you do!), but you know the one. We wanted to design a durable and stackable chair that could be used inside and out. The Thonet chairs' use of two bent pieces of wood to form the seat back is a study in economy. We used a similar strategy and tried to make a sturdy frame from the least amount of material, while also creating a nice silhouette. The last step was choosing the right material to finish the seat and back. Off-the-shelf materials like perforated metal and screen-like materials got the job done but were dull. We fixed that by creating our own pattern and custom perforated steel – turning a hot mess into Hot Mesh.

Designing stuff we love.
Every day here in Minneapolis.
Back to top →
This item ships via FedEx.
The final delivery options are determined in checkout based on your cart's contents and ship-to address.
If you aren't happy with your purchase, notify us within 30 days of receipt and we will take it back for a refund of the returning item(s) minus a 10% return fee.
After 30 days, you can do the same, but you will be charged a 20% return fee on the items returned. Original delivery fees are non-refundable and additional shipping fees may apply.