Don't care, feet in the air.
The perfect companion for our Field Lounge Chair, a "just-right" padded upholstered cushion is cradled by sculptural steel legs.
Product Dimensions
Product Details
Steel and bent wood construction with high resiliency foam cushion
Powder-coated steel base
Craig Red (red base): 80% Polyester / 20% Linen blend upholstery | 30,000 Double Rubs
Edwards Charcoal (plum base) / Light Grey (black base) / Navy (black base) / Tomato (tomato base): 28% Wool / 70% Acrylic / 2% Nylon blend upholstery | 30,000 Double Rubs
Tait Blush (blush base): 90% Polyester / 10% Linen blend upholstery | 50,000 Double Rubs
Maharam Candor in Flare (mustard base) / Cannoli (putty base): 70% Post-Industrial Recycled Cotton / 30% Polyester | 70,000 Double Rubs
Maharam Meld in Panda (oblivion base): 68% Post-Consumer Recycled Polyester / 32% Polyester | 100,000 Double Rubs
Moss (putty base) / Storm Velvet (slate base): 82% Polyester / 18% Cotton blend upholstery | 100,000 Double Rubs
Camel Leather (oblivion base): an aniline leather that has been burnished and polished to create a cool hand and velvety texture with a slight sheen, enhancing the natural character of the leather; A lovely patina will develop over time; Color variation is a signature to the authenticity of natural leather
Ink Leather (oblivion base): an aniline leather with a soft matte finish and velvety feel; Variation in the natural leather becomes more beautiful with use; Color variation is a signature to the authenticity of natural leather
BIFMA rated
Ships fully assembled
Design Story:
The Field Lounge Chair and Ottoman
Designed 2015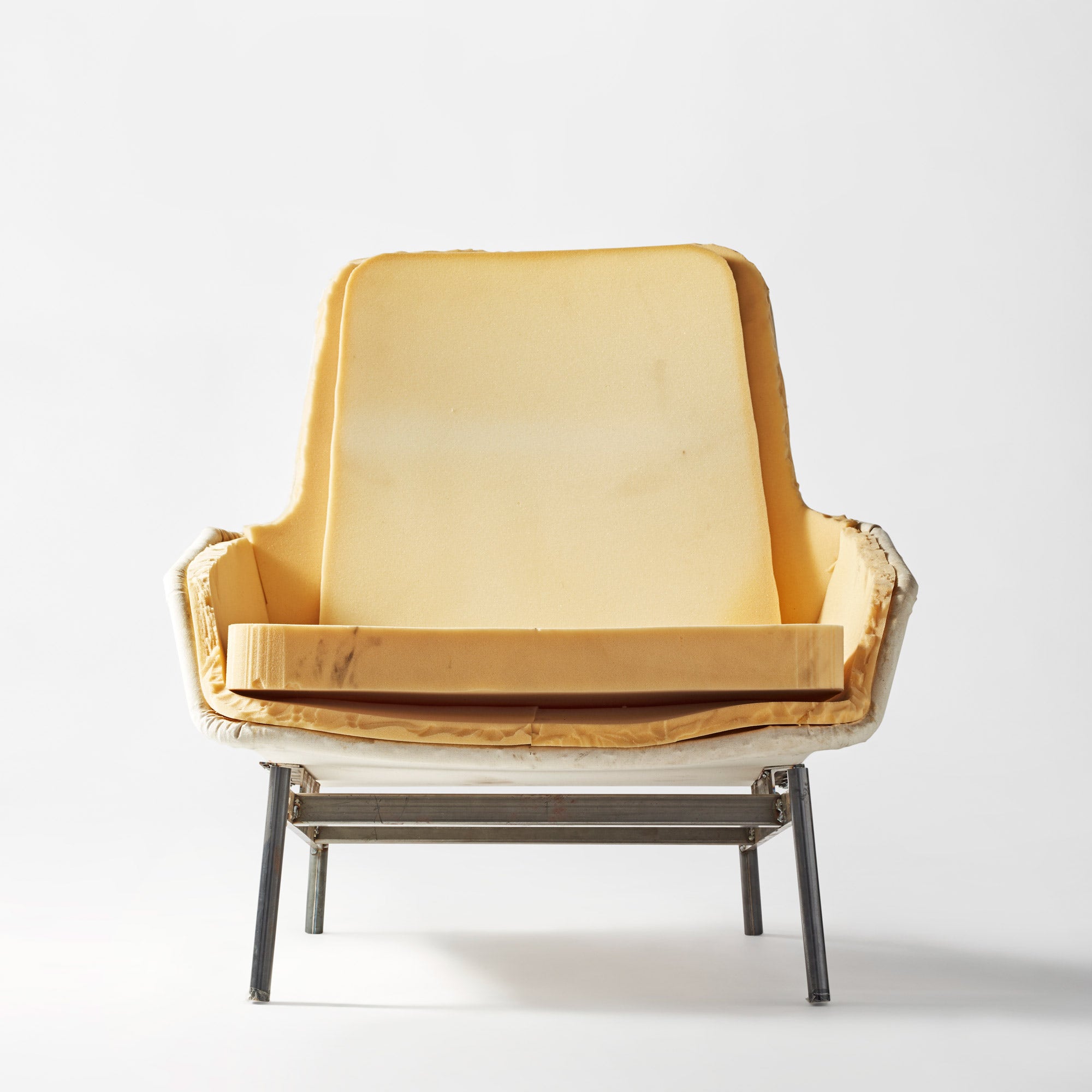 Field Lounge Chair gave us a good feeling right from the start. Our goal was to design a chair you could really sink into. Something big, plush and super comfortable. That meant arms were a must. The trick was finding a way to make them feel like part of the form, instead of a separate element, which tends to take the chair into mid-century territory. We shaped the arms and body to work as one, which defined the silhouette, while keeping it simple and sculptural. Then we topped it with sumptuous upholstered cushions to up the comfort quotient. Finally, we propped it on a powder-coated steel base that attaches in the center, making Field appear to almost float. The result is one of our most comfortable (and beautiful) chairs. Not to mention, winner of the Best Lounge Chair of the Year from Interior Design Magazine. NBD.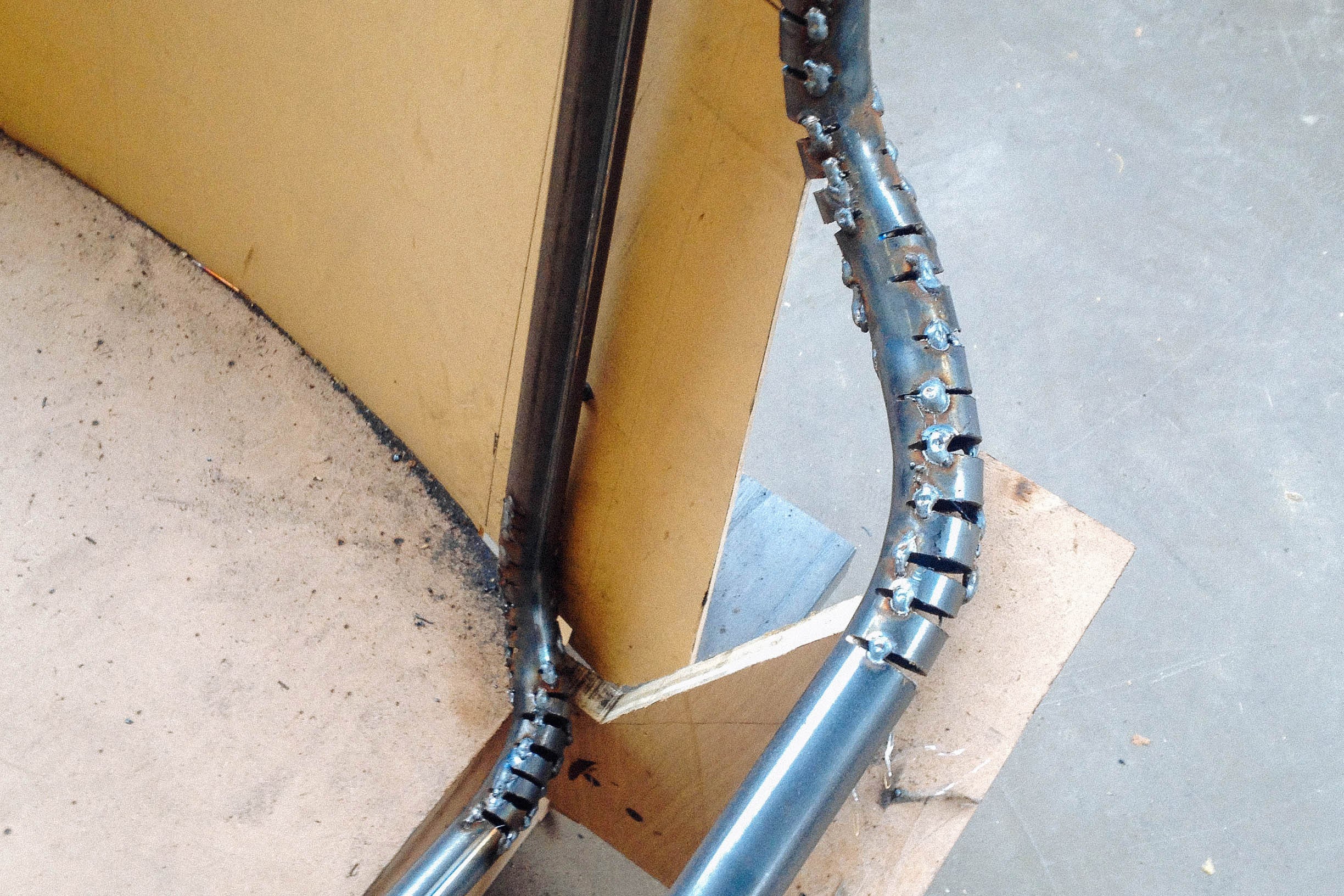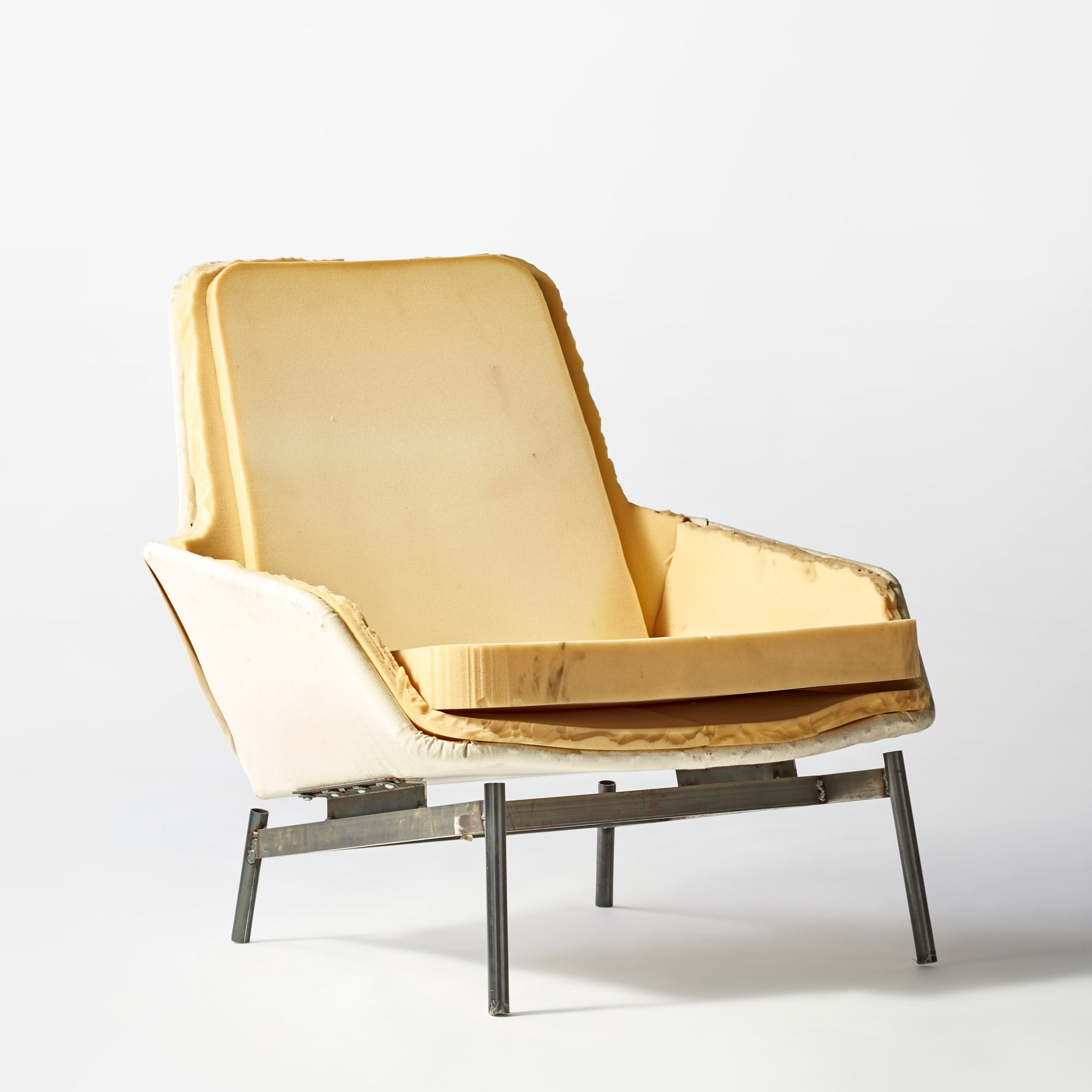 Designing stuff we love.
Every day here in Minneapolis.
Back to top →
This item ships via FedEx.
The final delivery options are determined in checkout based on your cart's contents and ship-to address.
If you aren't happy with your purchase, notify us within 30 days of receipt and we will take it back for a refund of the returning item(s) minus a 10% return fee.
After 30 days, you can do the same, but you will be charged a 20% return fee on the items returned. Original delivery fees are non-refundable and additional shipping fees may apply.