On a roll.
Crisp edges. Clear form. Comfortable curves. Nothing to hide. Humble but still alluring. In it for the long haul, but open to casual seating encounters or just counters. If there was a dating app for stools this would be Clean Cut's profile. Swipe right. Add a seat pad for instant attraction.
Product Dimensions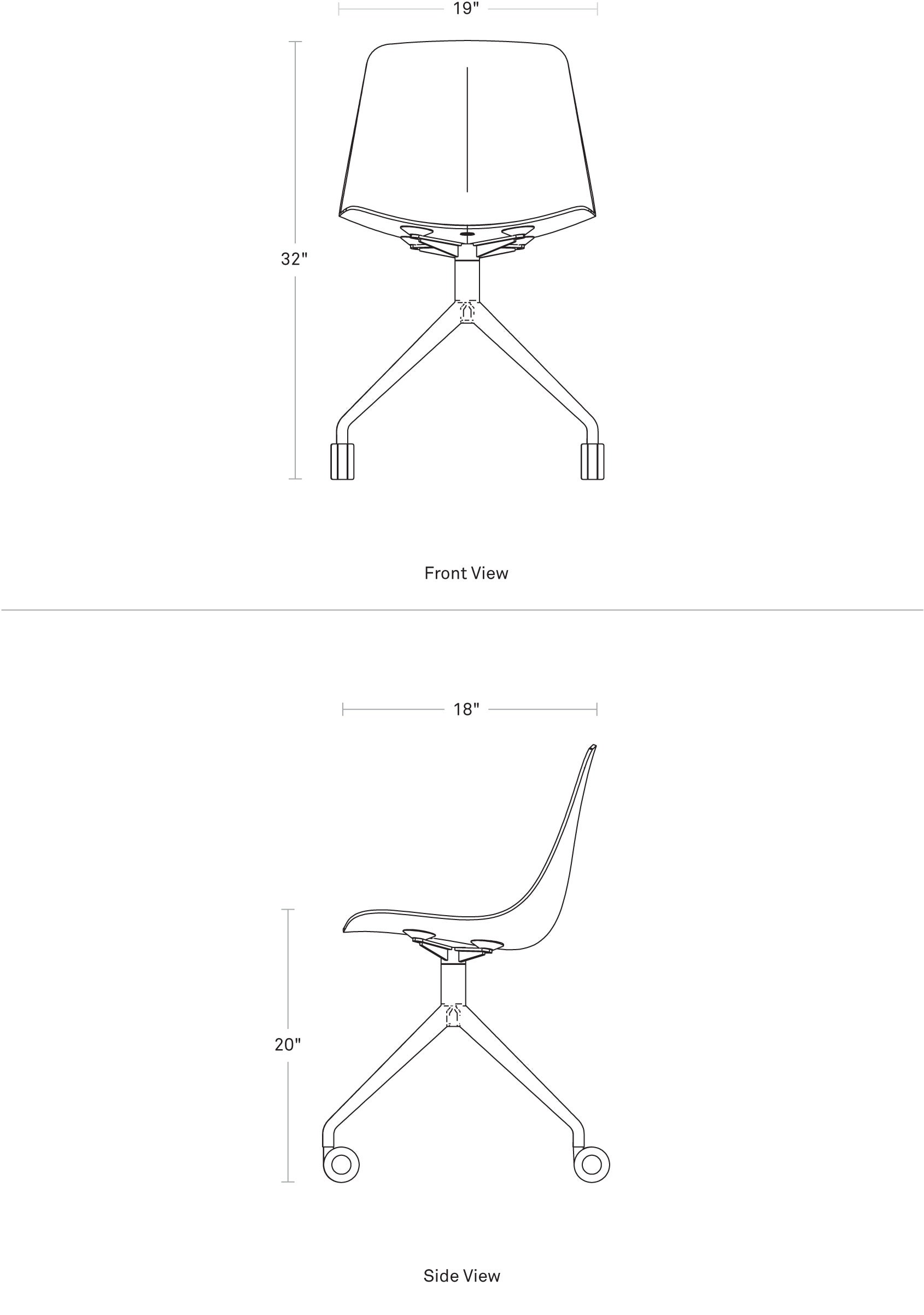 Product Details
3D bent wood with wood veneers
Powder-coated aluminum star base with casters for workspace-friendly functionality and mobility
Oblivion: Painted wood
White Oak: White oak veneer
Walnut: Walnut veneer
BIFMA rated
Some assembly required
Design Story:
Clean Cut Chair
Designed 2018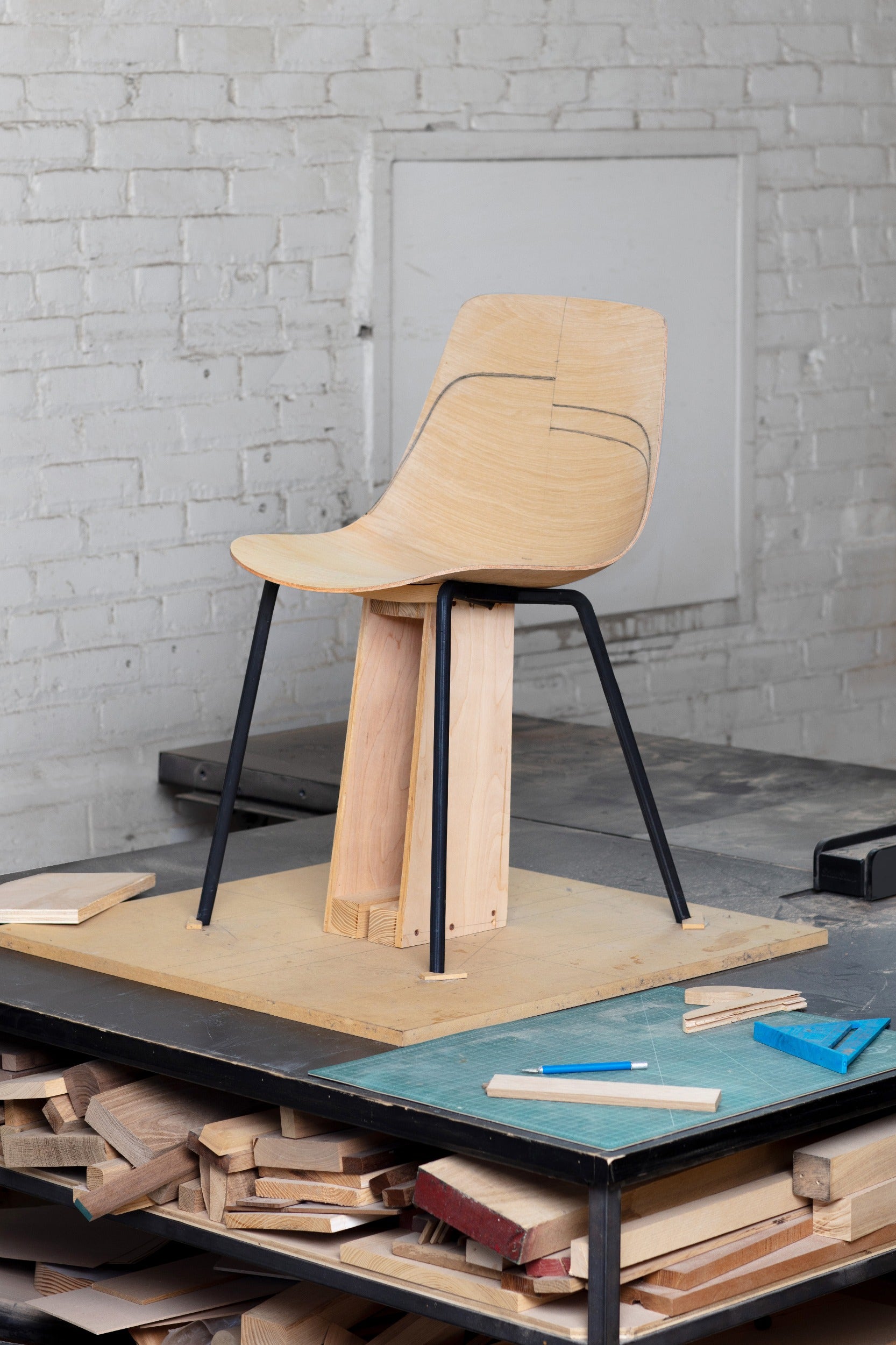 Sometimes a search for beauty drives design utility. Clean Cut is a perfect example. The market is full of shell chairs, too "contemporary" or retro in appearance, often made of wood composite or plastic. Practical, but not memorable. Turning to bent plywood allowed us to design a constantly curving, organic shape while keeping the profile thin and strong. It also made for a more responsive seat. From there, it became an exercise in subtle shape manipulation. Laying down curves with thin tape on a seating buck, we tested out silhouettes. We then converted our freehand shapes back into ones and zeros for the CAD file, which was a bit like reinventing fire, but led to something that expresses our refined, more comfortable, take on a much-loved classic—the modern utilitarian bent-ply chair.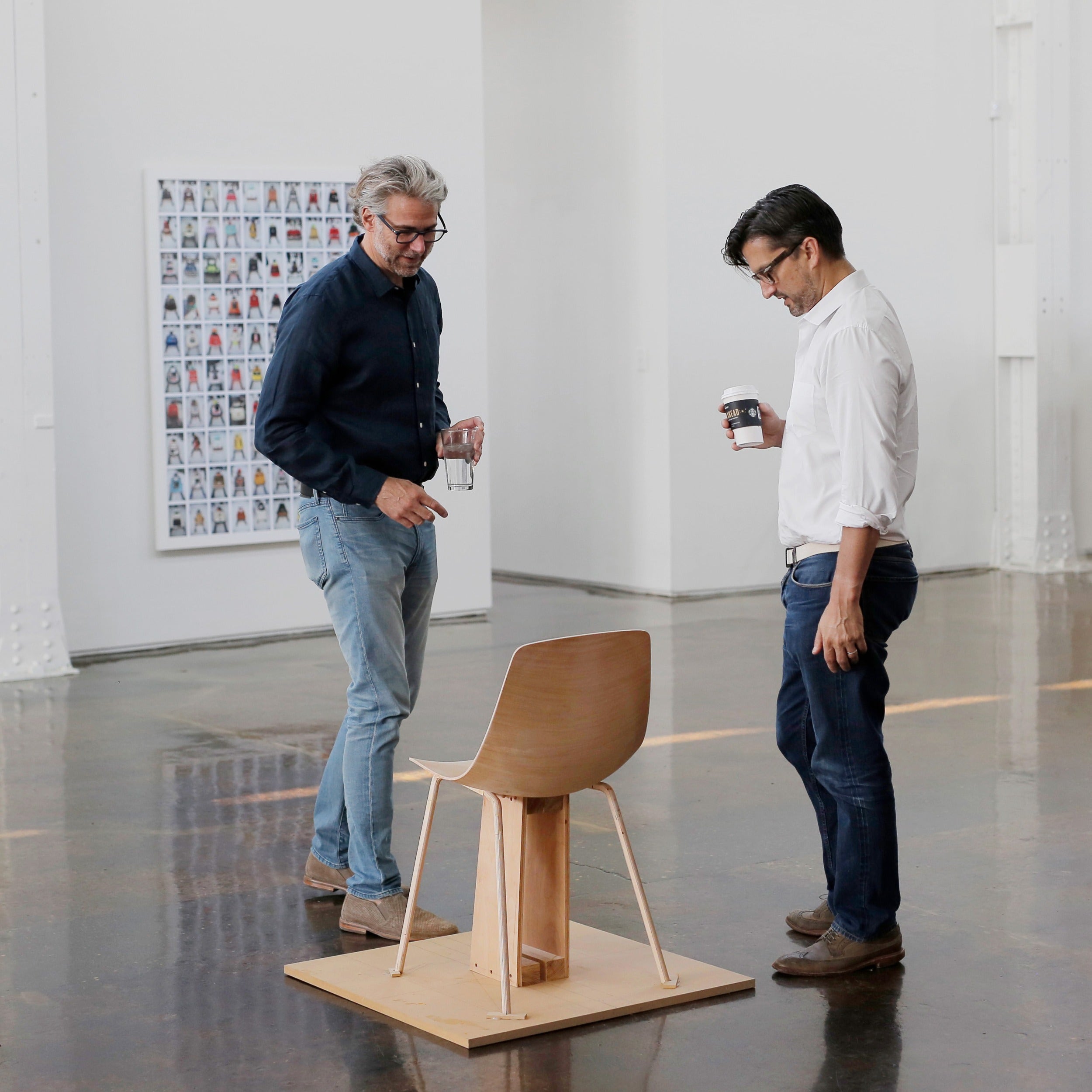 Designing stuff we love.
Everyday here in Minneapolis.
Back to top →
This item ships via FedEx.
The final delivery options are determined in checkout based on your cart's contents and ship-to address.
If you aren't happy with your purchase, notify us within 30 days of receipt and we will take it back for a refund of the returning item(s) minus a 10% return fee.
After 30 days, you can do the same, but you will be charged a 20% return fee on the items returned. Original delivery fees are non-refundable and additional shipping fees may apply.