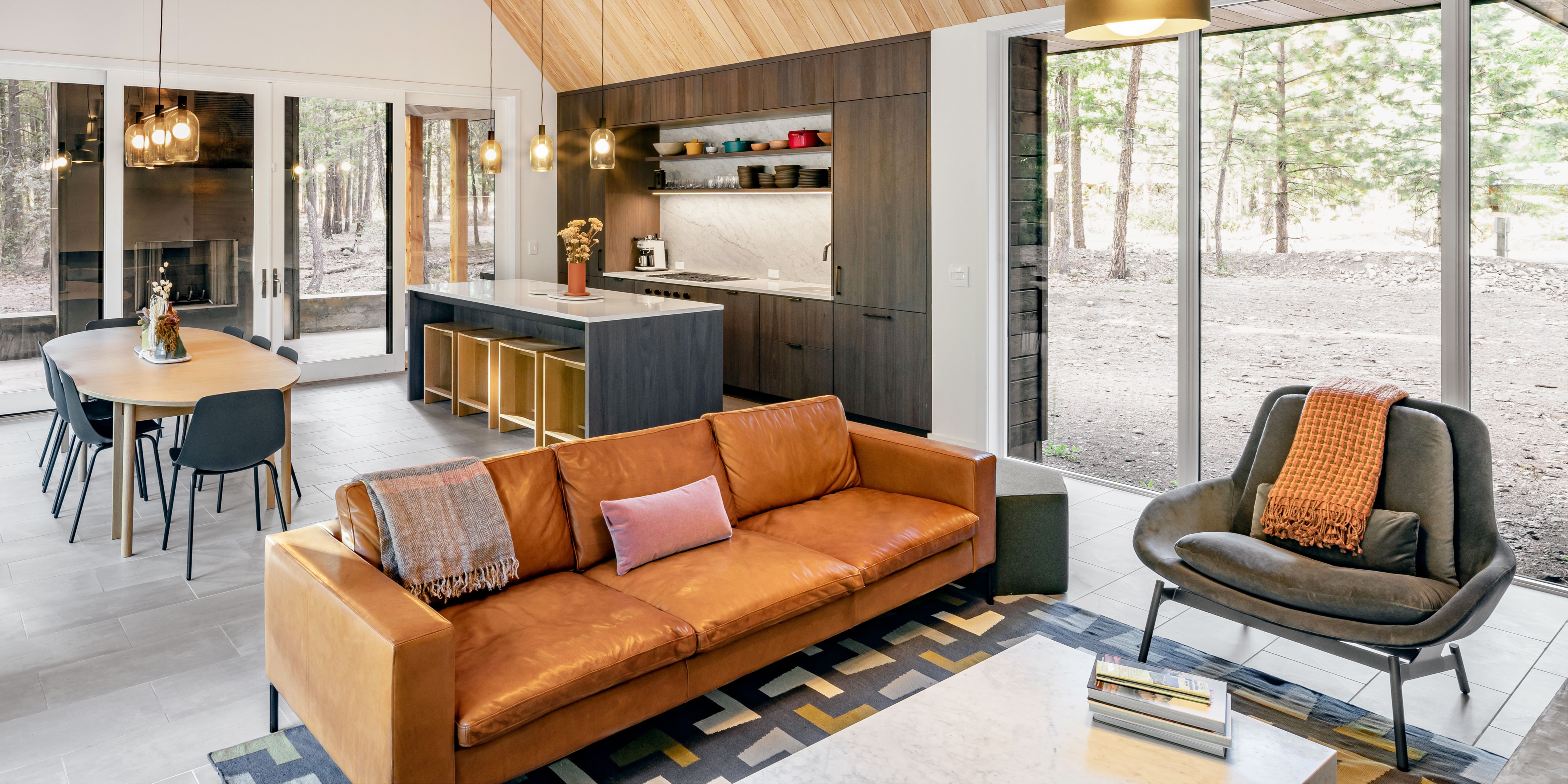 Photography: Built Work Photography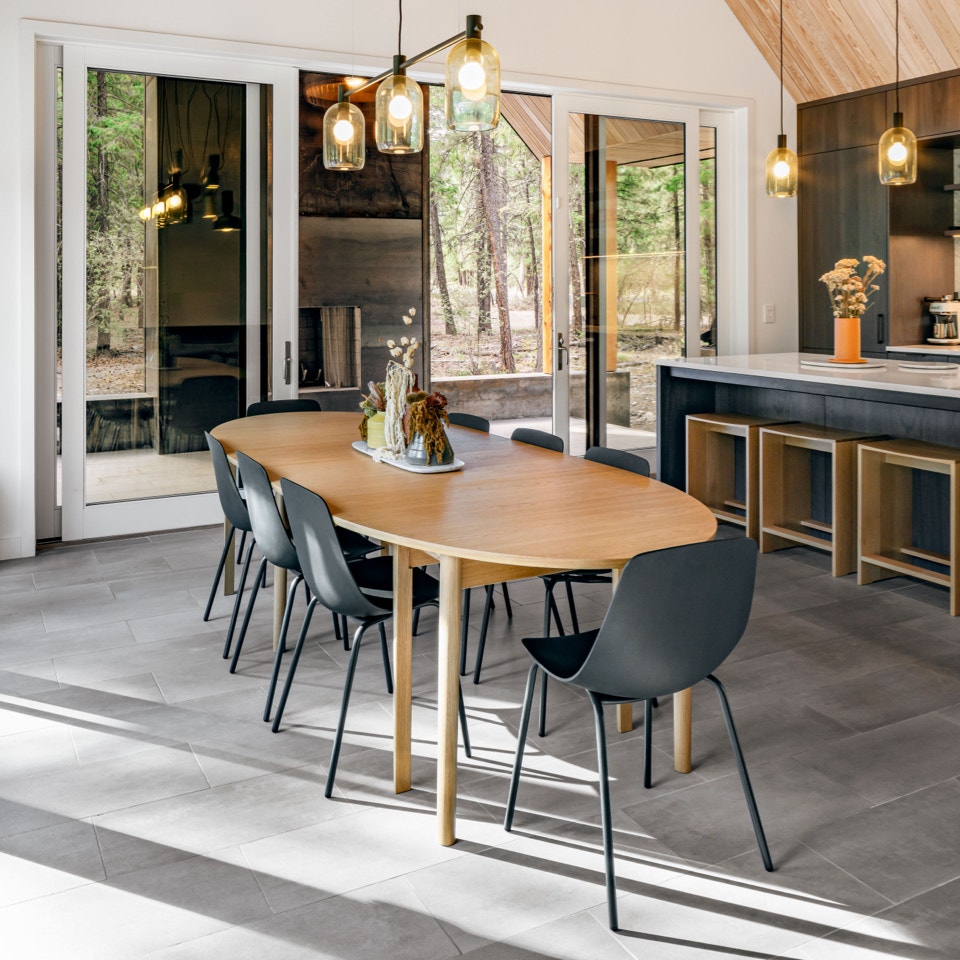 This stunning modern cabin is filled with unexpected moments and playful details that have us all doing a double-take. Keeping the vibe about connection and adventure, owners Justin and Leah chose designs that were fun, colorful and dramatic. See how each brings light and levity to their beautiful lakeside escape. To book your stay click here.
Take a (virtual) stroll around the cabin here.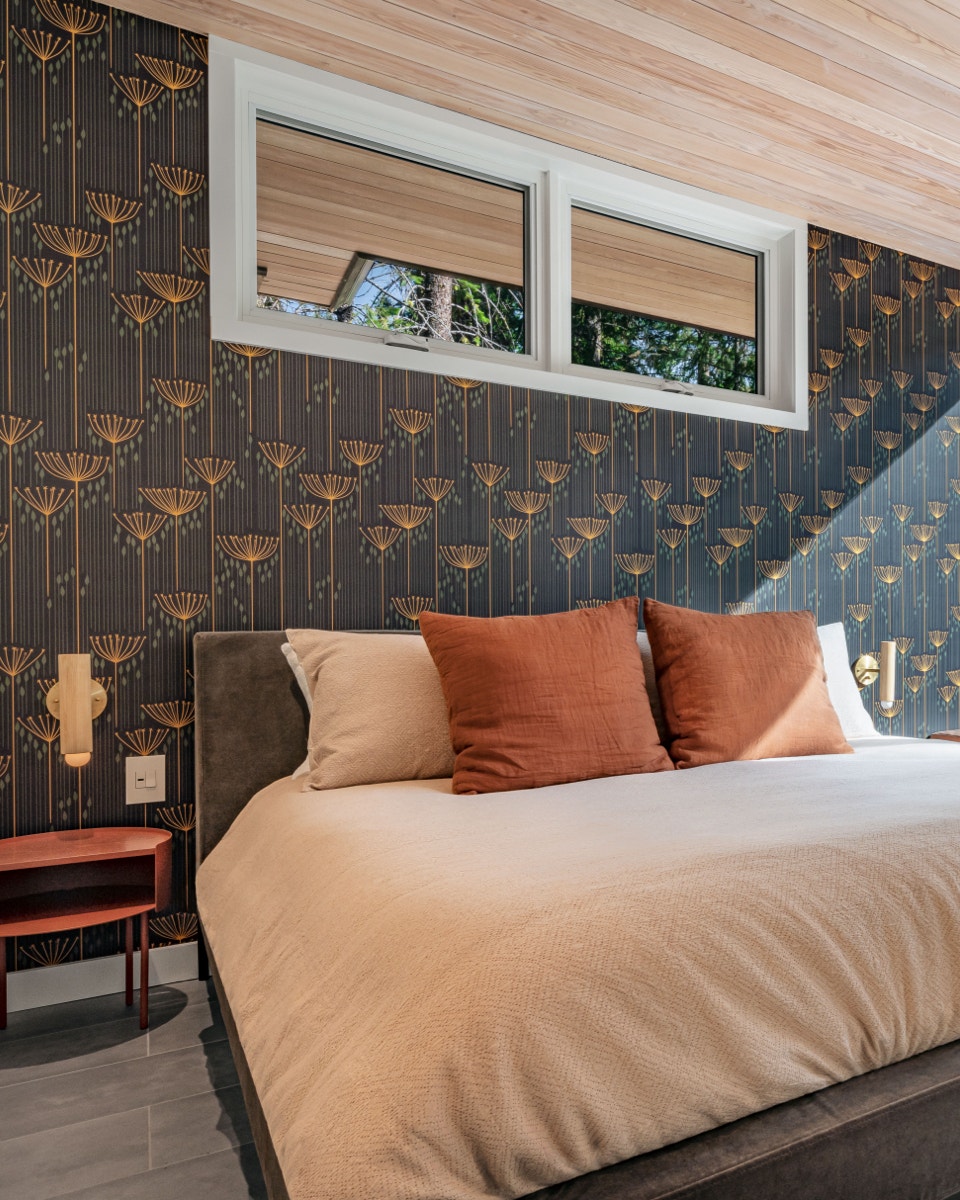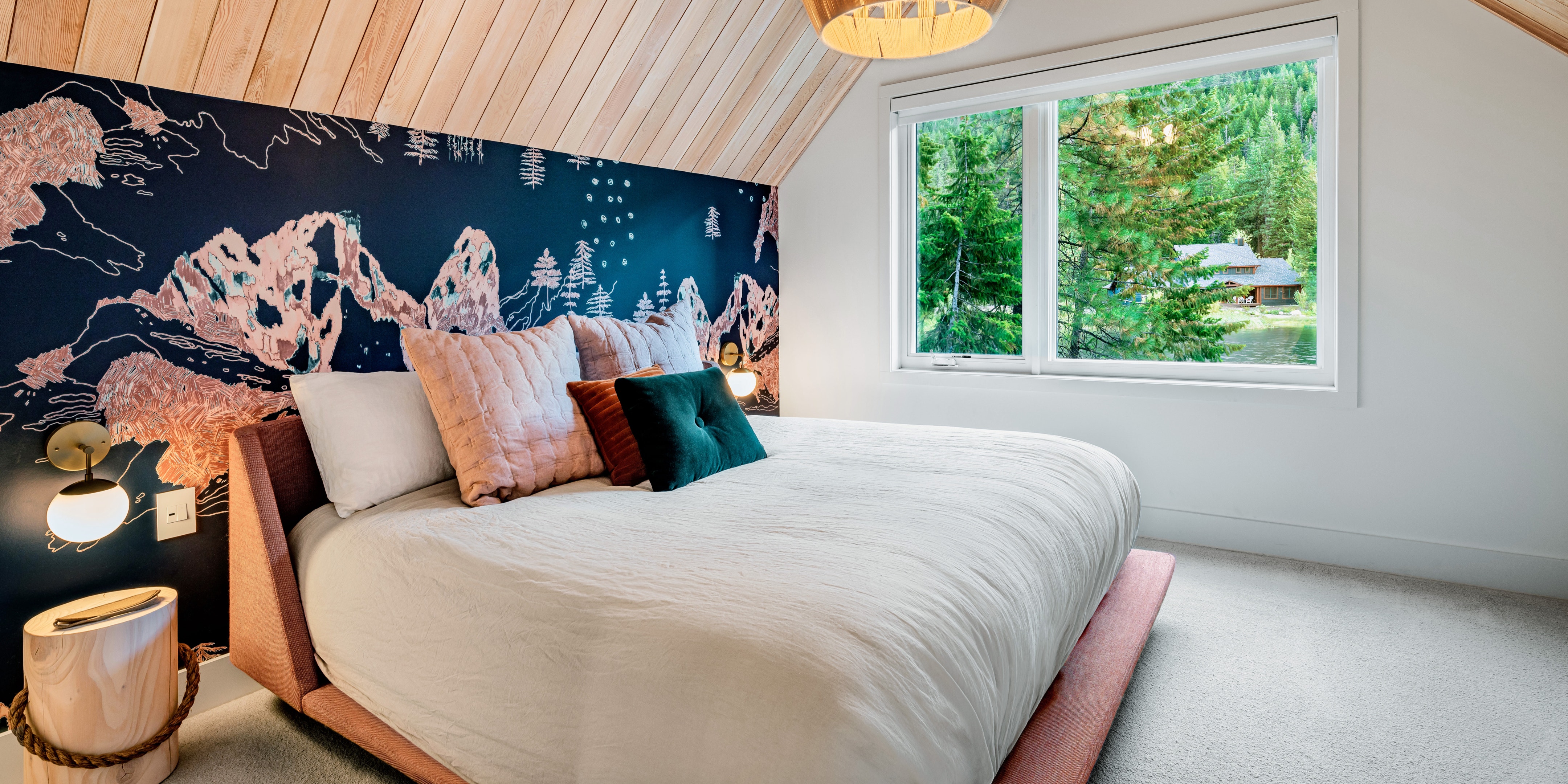 Shop the Space