Staycation enabler.
Rectangular teak slats and a matte white aluminum frame cut a stylish and airy swath, whether it be the Riviera or the suburbs of Reno. Perch makes every day look like vacation. Beautiful to behold from the back side, the side side or the front side, the collection is made lounge-worthy with cushions covered in mildew and fade resistant Sunbrella™ fabric.
Shop the entire
Perch Collection.
Product Dimensions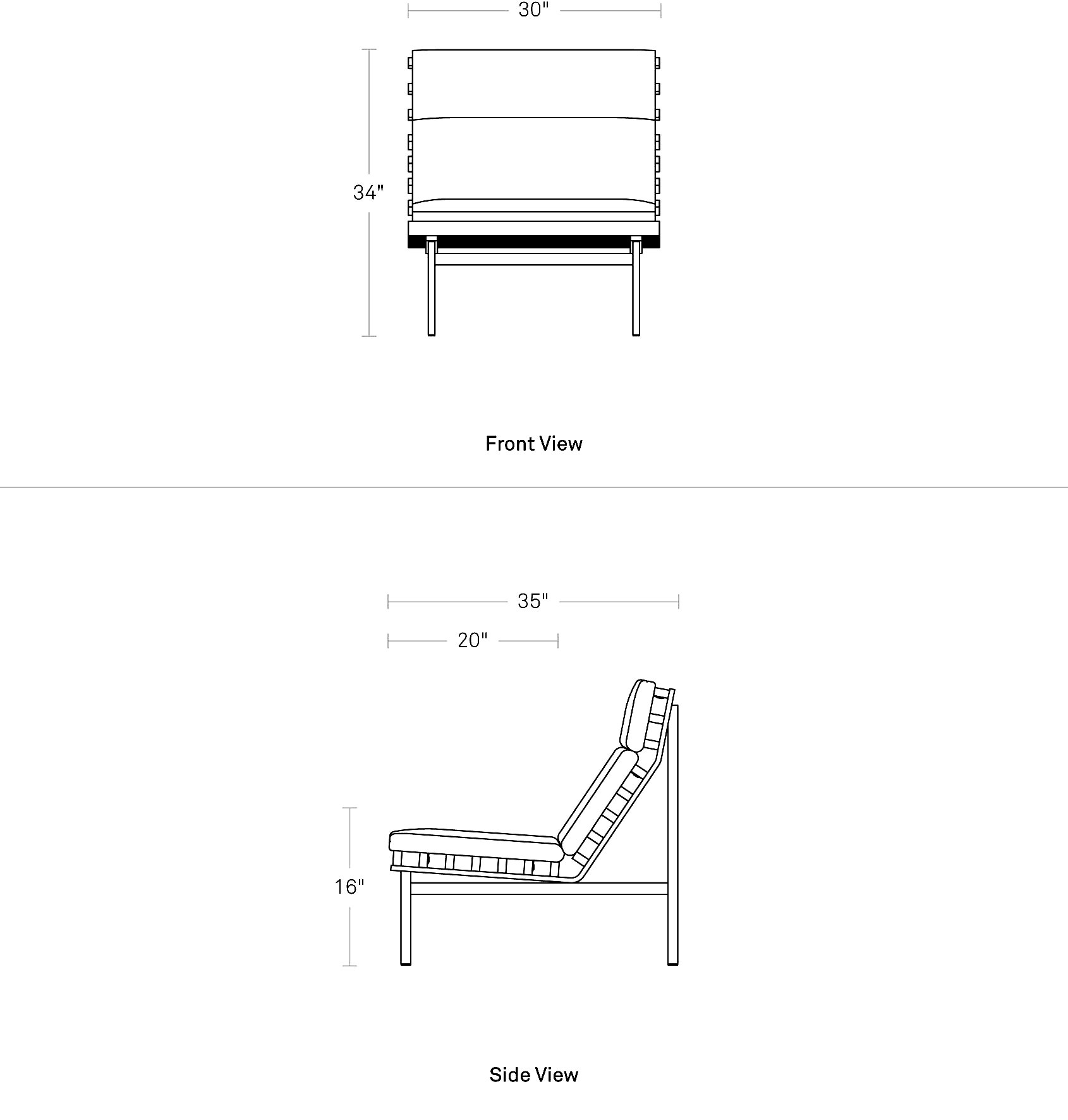 Product Details
• White powder-coated aluminum frame with FSC teak solid wood slats
• Sunbrella Linen: 97% Acrylic / 3% Other
• High resiliency foam cushions with waterproof wrap
• Cushions snap to frame to stay in place and are not reversible
• Oils in wood may transfer to cushions
Design Story:
The Perch Collection
Designed 2017
Inspired by the marine world of docks, decking and boat details, our designers brought the warmth of wood into our outdoor assortment through the Perch Collection. The unique construction is a layering of a rigid aluminum base, teak wood slats and a slim Sunbrella upholstered cushion. Despite the use of three materials, a light and airy appearance is achieved through careful use of each material's strengths. With striking silhouettes and a just-right recline, Perch is the perfect blend of beauty, utility and comfort.
Designing stuff we love.
Every day here in Minneapolis.
Back to top →
In stock items typically ship out from our warehouse within 5-10 business days.
Reserve now, ships later: These items typically ship within 5-10 business days once they arrive in our warehouse.
Standard Shipping rates are 9% of your merchandise total. Optional upgrades and total cost are finalized at checkout. Visit our shipping page for options and policies.
Thrilled. Delighted. Satisfied. This is how we want you to feel about your Blu Dot purchase. If you aren't happy with your purchase, notify us within 10 days of receipt, and we will take it back for a full refund or help you find a suitable replacement.

If something arrives damaged or defective, let us know and we will make arrangements for a replacement or refund if necessary.

Please note that original delivery fees are non-refundable and additional shipping fees may apply.